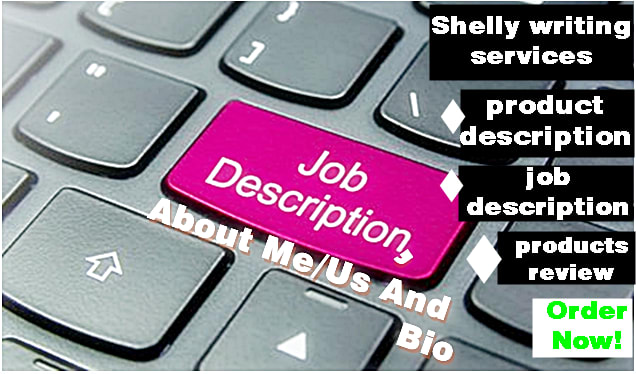 Hi,
Do you need a well-written
job description for posting?
Let me help write a creative
job description.
Well-defined job descriptions will compel employer and make him/her see you as professional. A job description is essential for creating a high-performing workforce, controlling personnel expenses, and achieving business goals.
A job description act as a guide for what position involves. It helps the employee understand his/her role in the organization and perform the job to the best of his abilities. Poorly written job descriptions can confuse employees and cause them to feel misled, resentful, and insecure.
Your job description must speak to the candidate. Don't let top talent go to your competitors!
***my services include:***
Create a powerful and strong Job summary to immediately grab attention
Rewrite your Job description for a specific job position.
Design into a dynamic Word document that is fully editable.
Create a matching job description based bullets with full keyword optimization
An inaccurate job description does not inspire confidence in the employer, and it can cause employees to feel undervalued.
Let me help you write a clear and engaging job description.
PLEASE CONTACT ME HERE.
Thanks
Shelly