He has got a long way to catch up with Selena Gomez's 70 million followers but Pope Francis made a good start when he joined Instagram on Saturday.
Within an hour of signing up to the photo-sharing app, he had gained 10,000 followers.
Not bad for someone who has only posted two photos so far but there are an estimated 1.2 billion Roman Catholics in the world.
He is using the name @Franciscus, Latin for Francis.
The first photo wasn't a selfie, it was a picture showing Pope Francis kneeling with his head bowed in prayer.
The accompanying caption reads "Pray for me" and is repeated in eight other languages.
The account won't be maintained by Pope Francis himself – other people within the Vatican will be responsible for the content.
The Pope is no stranger to social media, he already has a Twitter account using the handle @Pontifex.
He used that to announce his presence on Instagram.
It's thought the Vatican is trying to engage with younger Catholics through the use of social media.
According to Dario Viganò, from the Pope's communications team the account "will help recount the Papacy through images."
He explained that it was "to enable all those who wish to accompany and know more about Pope Francis' pontificate to encounter his gestures of tenderness and mercy".
Instagram chief executive and co-founder Kevin Systrom met up with Pope Francis earlier this month.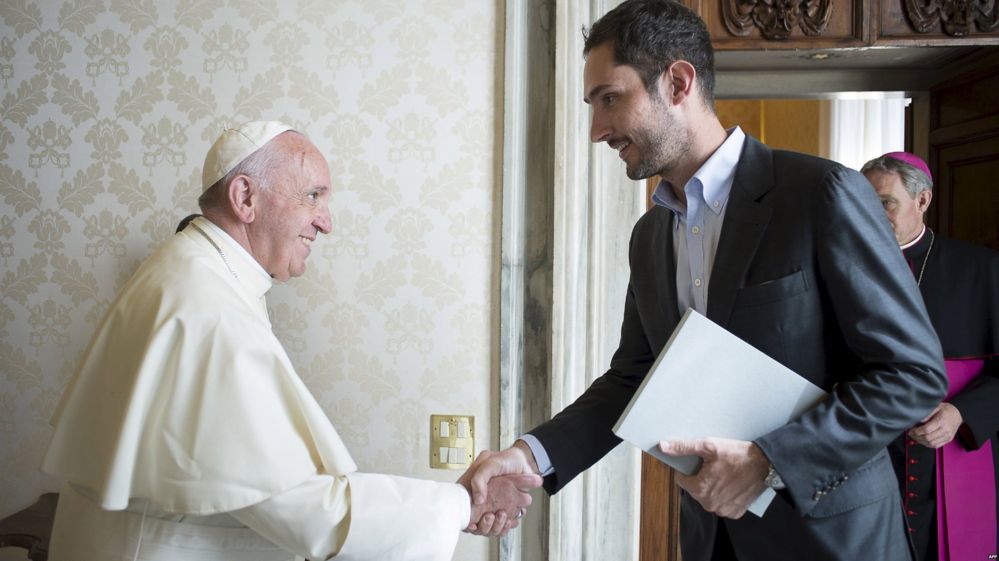 He posted on the site as the Pope's first photo went live, describing it as "an incredible moment."