Got any idea of how to make money from news in the online era? Well prepare for the media giants to beat a path to your door, as they struggle with plunging print advertising revenues and an audience that seems to think news should be free.

No wonder then that a young former technology journalist Alexander Kloepping is attracting attention – and investment – from the likes of the New York Times and the Axel Springer group.
His idea is called Blendle, and in his native Holland it has brought hope of better times for newspapers, in much the same way as Spotify has shaken up the music industry. Blendle allows the Dutch papers – which have all signed up to the service – to charge small payments for individual articles.

Blendle subscribers are presented with a series of cards on their home screen, showing the first paragraphs of articles which may interest them. If they click to read on they are charged somewhere between 20 cents (14p) and 90 cents (63p), although if they get to the end and decide they are unsatisfied they can get a refund.

Of half a million people who signed up to Blendle, about 100,000 have actually opted to pay for articles. Kloepping says that is a good start and compares it to the 20% of Spotify users who pay rather than opt to listen to adverts.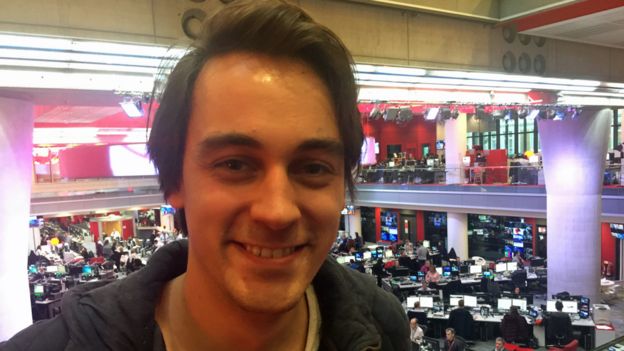 Alexander Kloepping

On this week's Tech Tent he explains that readers are generally choosing to pay for opinion and background pieces rather than hard news. I was surprised that they would pay as much as 90 cents. "It's not about the price," he says. "It's about the ease of use. When you know it's one click away and you can get your money back, then users are really comfortable spending small amounts on articles that are really relevant to them."

He is now hoping to bring the Blendle recipe to other countries, notably the United States. But he could find readers far more reluctant to spend money on articles than Dutch customers have been. Newspapers in the Netherlands had been very conservative in putting much of their longform journalism online, which in retrospect seems to have been a wise strategy. Readers have not had access to that content without buying a paper, so paying to get it online is not such a hard choice.

But in other countries, newspaper groups rushed to put everything online for free, before staging a partial retreat and in some cases erecting paywalls. While specialist titles like the Financial Times have made them work, others have found that their readers are reluctant to pay. In the UK the Sun newspaper has just abandoned a two-year experiment with a paywall.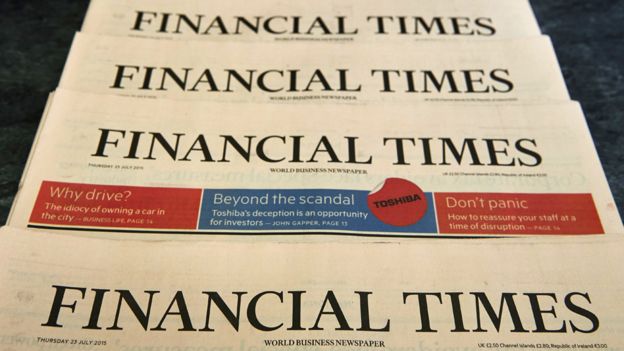 The Financial Times is one of the few publications to make a paywall work

Alexander Kloepping admits that getting cash out of readers is hard, but says media groups have not given up on the idea: "All over the world, publishers are shifting to models on the web where they expect users to pay, but they see it's not working for them." His solution is a model which does not tie readers into a subscription to one newspaper but offers them a menu from which they can snack at will.

The other route, which sees online journalism supported by advertising, is certainly looking ever less attractive. This week the most successful exponent of the art of pulling in huge online crowds and serving them adverts, the Daily Mail group, unveiled its latest figures. They showed an impressive 24% rise in online audience to 208 million, and an 18% rise in online ad revenues. But that was not enough to offset plunging print revenues, and with advertisers paying less for every click, the old saw that analogue dollars are being replaced by digital cents looks truer than ever.

But there is one other route to online profits which more and more news sites are now heading down. It is called branded content and is what we used to call advertorial. It involves creating readable and watchable material for corporate customers which does not look like traditional advertising – and it has proved very lucrative for the likes of Buzzfeed.

All sorts of media companies are now trying this out, from the New York Times to the podcast maker Gimlet Media. But it brings with it all sorts of ethical dilemmas. A recent edition of Gimlet's Startup podcast – which documents its own journey as a new tech business – featured agonised discussions about branded content. During an episode called "Words about Words from Our Sponsors" Gimlet staff try to work out how far they should go in allowing their brand as a journalistic product to be associated with the companies for which they make branded podcasts.

Such debates are going on in all news organisations right now. Turning good journalism into a profitable business has never been easy, but in the digital era it is proving to be more complicated than ever.

By Rory Cellan-Jones, BBC Technology correspondent